Home
›
GPS Systems
›
GPS Discussions
This site uses cookies to offer you a better browsing experience.
Find out more
about how to manage cookies, or dismiss this message and continue to use cookies.
2002 Ford Focus Garmin Mount Opinions Requested!!!
I drive a 2002 Ford Focus and with the help of this forum, I decided to (most likely) get a refurbished Garmin 2350LMT GPS. I then realized I don't have a lot of great mount options for the GPS, so I figured I'd see what the experts on here recommend.
For reference, the GPS will only be used occasionally for trips to unfamiliar areas, and I'm lazy enough to prefer something that can be removed as an assembly and stowed under the passenger seat. Since I'm only paying around $100 for the GPS, I'd rather not spend another $30 on a mount if something less expensive will work just as well. The interior looks something like this (not my exact car):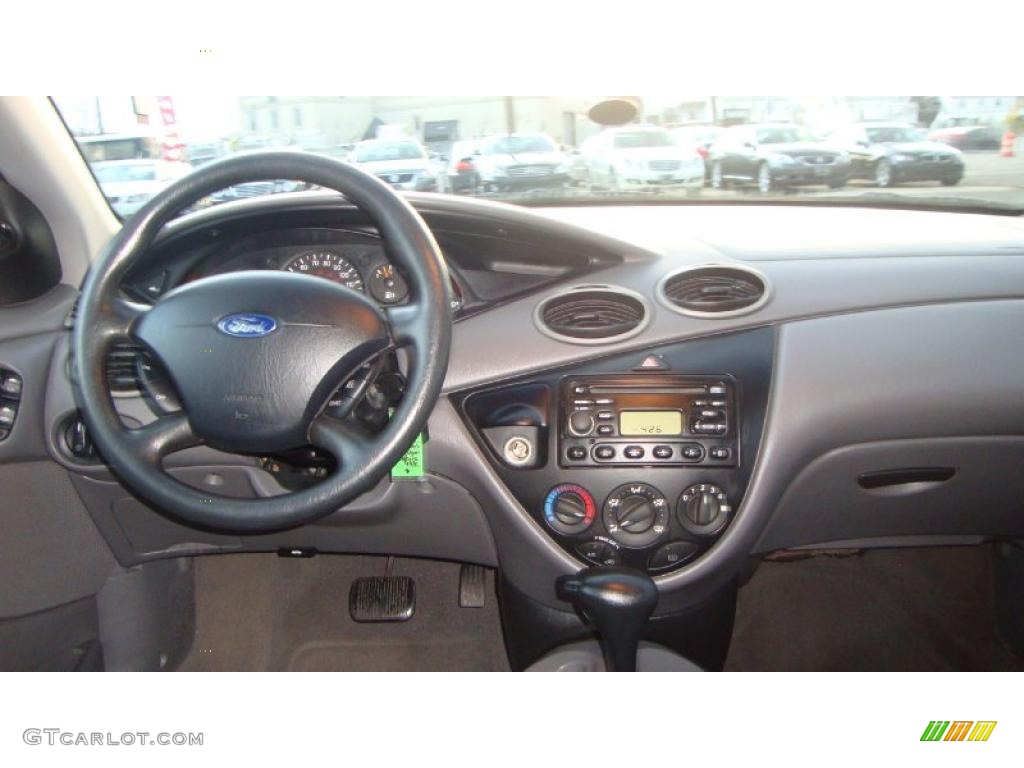 This is what I've considered and my thoughts so far:
Ruled out:
• I don't want a windshield mount for the obvious reasons of possible theft and difficult installation and removal.
• Neither of the friction (silicone or bean-bag) mounts will work, b/c they would be over the speedometer or over the passenger airbag.
• I often use the driver's cupholder, and I have a wireless thermometer in the passenger cupholder, so a cupholder mount won't work for me (and they would be lower than I want the GPS to be).
• The Arkon visor mount would be okay, but I'm not crazy about it - partly b/c I don't want a cord hanging down and partly b/c I don't want the GPS visible at night from following cars.
• I like the idea of a cigarette lighter mount, but I ruled out a Bracketron IPM-197-BL ($13 -
http://www.bracketron.com/products/universal-usb-power-dock
) and Scosche compact mount (virtually the same -
http://www.scosche.com/consumer-tech/product/1831
) b/c the GPS would probably be obscured by the steering wheel. (Not obvious in the photo above b/c the camera position is not the drivers head position).
Remaining options:
• I really like the concept of the Arkon GN097 ($11 -
http://www.arkon.com/manuals/GN097.pdf
) GPS mount. (The GN097-USB (
http://www.arkon.com/manuals/GN097-USB.pdf
) won't work if I want to get traffic info). I'm not sure of the length, but it should put the GPS easily viewable. Amazon reviews have been mixed from "Great Product", to "flops down and loses connection, flimsy connector wire comes loose, and fell apart and melted in my cigarette lighter". With my luck, mine will have issues - but I hate to assume that and rule out what could be a great option.
• I also somewhat like the concept of the stalk-mounted cigarette lighter mounts. Cellet has a pretty nice looking one for around $15 (can't find a manufacturer page -
http://www.amazon.com/Cellet-Cell-Phone-Mount-Charger/dp/B004YE49ZA/ref=pd_rhf_se_p_t_2
), and Scosche (
http://www.scosche.com/consumer-tech/product/2081
) has one for around $25. Things I'm not crazy about with these:
o I'd prefer one with a ball mount rather then the universal "arms", but I haven't seen one. Most of the universal mounts that I have seen seem to use a "sliding tab" attachment, so if someone made a "Garmin Ball to Sliding Tab" adapter, that would eliminate the problem with the arms - although at additional cost. (Something like this, but in a single-T:
http://www.arkon.com/manuals/APGN-VSM.pdf
)
o I haven't been able to find great info on the Cellet, but I'm not sure how well the mount would work with the powered mount on the 2350LMT. It seems to be designed more for cel phones with the power cord coming in from the side.
o Other than the price, I don't see huge drawbacks to the Scosche, other than the universal arms, but I'm also not crazy about paying almost twice as much as my other options for a mount that I'm not absolutely sold on.
• The final option would be a vent mount (Arkon GN047 - $5
http://www.arkon.com/manuals/GN047.pdf
). Initially, I wasn't crazy about this idea, but I'm thinking it might be my best choice, b/c "It's the least expensive option and I can be reasonably certain it would work, and it should be fairly compact to stow under a seat". My main question if I go with this is where to mount it. The center driver's vent would be fine, but I'd prefer the center passenger's vent - it's a bit higher, I'd rather not lose one of "my" vents, and I might want a passenger to tell me what the GPS says. The issue here is the airbag deployment area. It should be low and in front of the airbag, so I'm thinking if the airbag deployed it would (hopefully) (???) knock it down and toward the driver's knees, but I'm not sure of that. It might be better to use the center driver's vent (slinging the GPS at the driver's feet won't do the GPS any good - even if it might be safe enough for the driver), but I wanted to see what you thought.
Thanks in advance for reading this and any suggestions!!!
↑ Top