Home
›
Garmin Support
›
Garmin Auto Forum (Garmin Nuvi, Garmin Drive Forum)
This site uses cookies to offer you a better browsing experience.
Find out more
about how to manage cookies, or dismiss this message and continue to use cookies.
Drive Units add new Trip Data Options
I received a refurbed DriveLuxe50LMTHD yesterday and among other things that are different between it and my Nuvi 3597 is the addition of a couple of new Trip Data Options which some may find helpful.
As in previous models that support Trip Data display on the map screen, it is turned on via Settings > Map & Vehicle > Map Tools >Trip Data and is available on the map screen buy pressing the 3Bar icon in the lower right corner (older versions) or the "wrench" icon in that location on the Drive models. Displaying the Trip Data on the right hand side of the map screen allows for up to 3 display fields and a wide variety of displayable items.
The two new display items that I have found are called Location and GPS Accuracy. Location allows for a continually updated display of your current Co-ordinates and GPS Accuracy is the continually updated display of the accuracy your GPS is getting in Feet or Metres, depending on your units settings.
Here is how I have used these new settings although they could appear in any of the 3 available fields.
Location and GPS Accuracy display with no destination entered
Location and GPS Accuracy display with a destination entered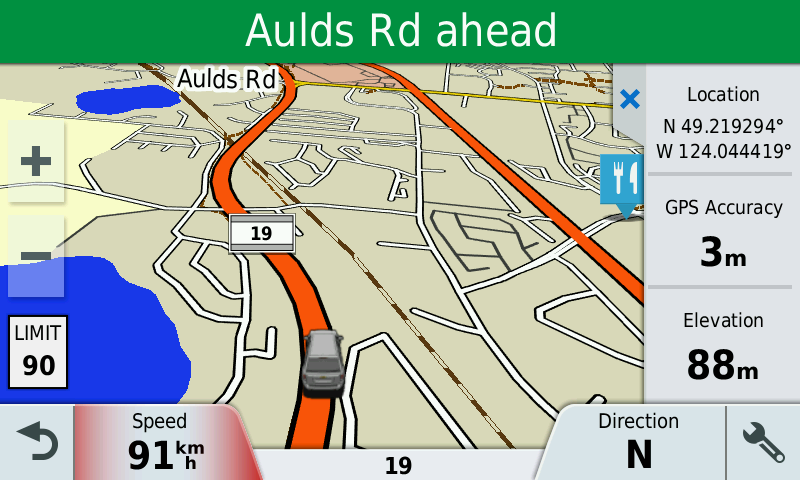 ↑ Top