Home
›
Garmin Support
›
Garmin Handheld GPS and Wearable GPS Forum
This site uses cookies to offer you a better browsing experience.
Find out more
about how to manage cookies, or dismiss this message and continue to use cookies.
Garmin introduces the GPSMap 65 series and GPSMap 66r
Just when you thought Garmin's model numbers couldn't possibly get any more confusing, they have gone backwards and released the GPSMap 65 series, which is actually newer than the GPSMap 66 series.
:)

)
But if the marketing is actually true, perhaps these will set a new standard for accuracy in a consumer device?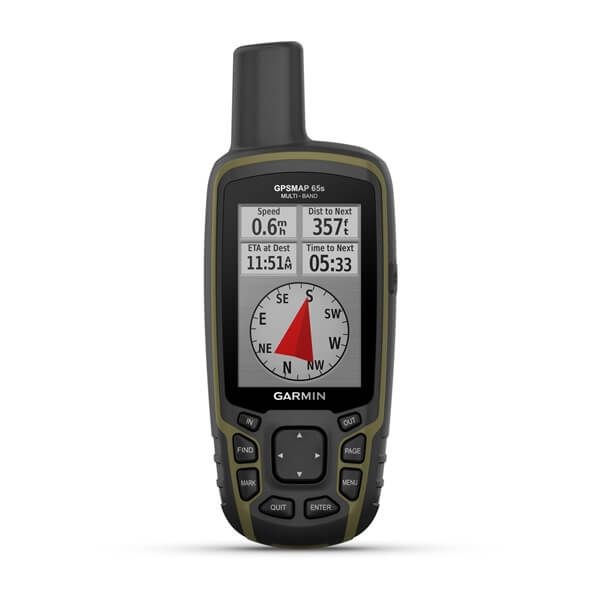 https://newsroom.garmin.com/newsroom/press-release-details/2020/Adventurers-Trek-With-Enhanced-Accuracy-With-Garmin-GPSMAP-66sr-and-65-Series-Handhelds/default.aspx
"We are excited to grow our popular lineup of GPSMAP handhelds and introduce multiple GPS frequencies into the series," said Dan Bartel, Garmin vice president of global consumer sales. "We've expanded our satellite support so you can explore with confidence, no matter where you go or what the conditions are."

GPSMAP 66sr and GPSMAP 65 Series now supports multiband GNSS technology, making them Garmin's first handhelds to receive and utilize multiple frequencies sent by navigation satellites, enabling improved user position accuracy, specifically in areas where GNSS signals are reflected, weak or typically do not penetrate. Customers using multi-band technology will have superior accuracy and confidence they are using state of the art technology, previously only available to the military.
https://buy.garmin.com/en-US/US/p/715085
https://buy.garmin.com/en-US/US/p/707627/pn/010-02431-00
↑ Top