Home
›
Magellan Support
›
Magellan Vehicle Forum
This site uses cookies to offer you a better browsing experience.
Find out more
about how to manage cookies, or dismiss this message and continue to use cookies.
Maestro 3100 update is here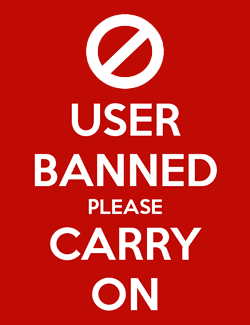 Bill Kunert
0 Points
Magellan has released an update for the 3100 Maestro. This is what they say about improvements. It's about 900meg download. Liink to download page.
http://www.magellangps.com/support/notes.asp?supportID=537
Maps
Added Hawaii and Puerto Rico maps.
Arrival / Distance / Time Remaining
Easily toggle between arrival time, distance to destination, and time to destination on map screen when routing
Improved Map Screen
New images and icons
Smoother updating of the map while driving.
Split TrueView is disabled when AutoTrueView is unchecked in Map Options
Exits without any POIs do not appear
Improved Auto Night view, with smooth day/night switching, adjusted brightness, more colors and ON by default
Improved vehicle position icon in 3D view
Delete Previous button
Additional functionality enables user to delete previous destinations and previous cities
Trip Planner
Added user selectable optimization of trips.
Improved Address Handling
Previous City list increased to 10
Addresses outside city boundaries are more easily located
Address resolution, especially in streets where gaps exist in numbering, is improved
General fixes, including the display of long addresses
The country (region) name is displayed in the address entry and POI entry
Street list display includes the City name at the bottom of the screen
City list found by the Zip Code, now includes the state name
Home Button can now be set to the current location or an address
Delete an entry from entries on Favorites list
Points of Interest (POI)
Removed duplicate entries for Restaurants
Added new Restaurants
Coffee moved to top of POI list
Search radius changed to 50 miles. If no POIs are found the radius can be expanded to 100 miles.
Added POIs for Hawaii and Puerto Rico
Fixes
Navigation
Route list does not reset after it is viewed
Improved Maneuver List
Removed line between position and destination
Changed "You Have Arrived" timer from 30 seconds to 10 seconds
Improved route calculations
Eliminated unnecessary reroutes
Reduced number of U-Turns calculated
Removed "Ding" sound while rerouting
Spelling/ grammar corrections
General Improvements
Trip Computer UI given a new look
Text balanced, centered and constrained throughout
Dimmed checkboxes used on Navigation Instruction Option screen
↑ Top